Open your release, and click the "Distribution" Tab
Click the "Live" Tab
Check the box next to the stores you want to remove
Click "Options" by the search bar, then "Takedown"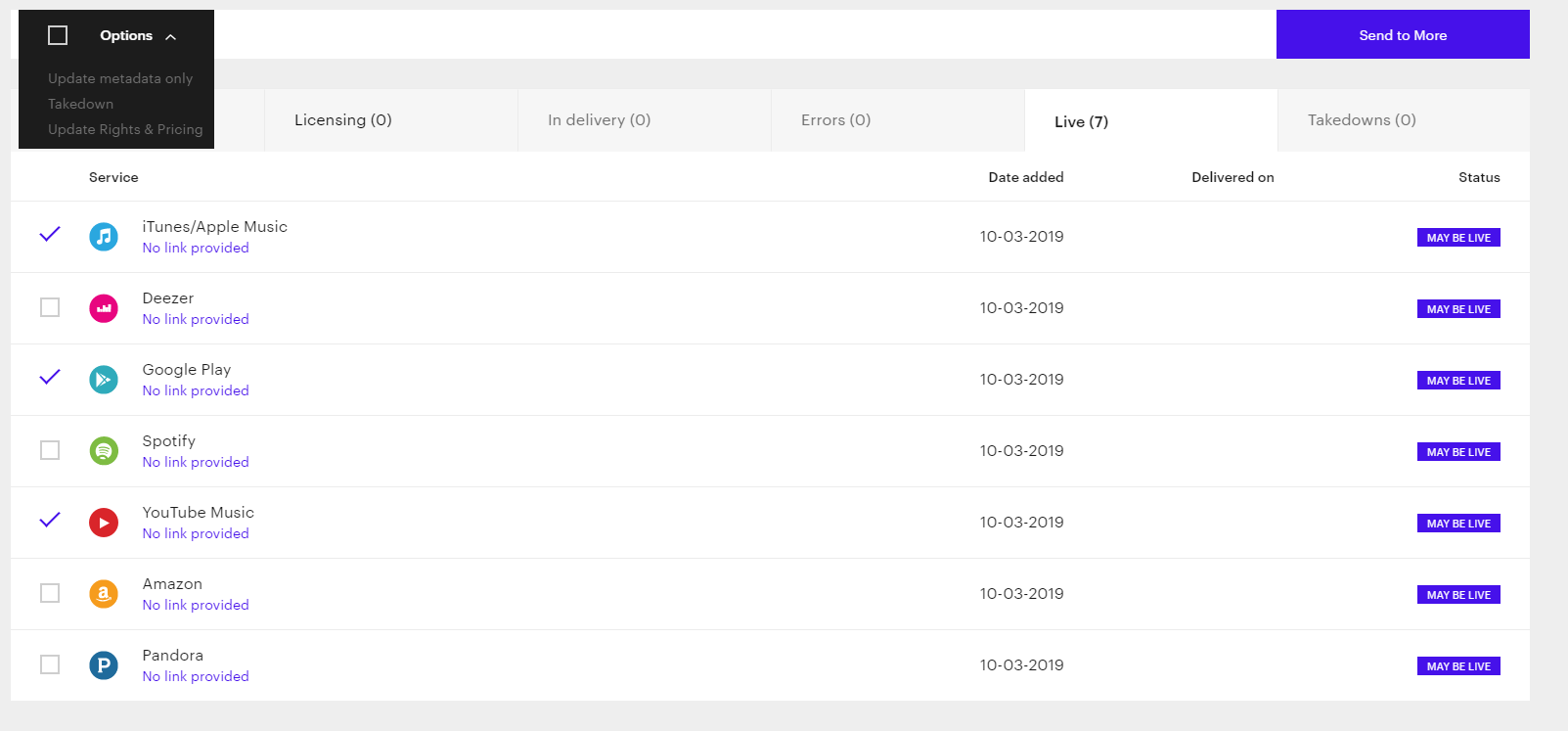 You'll see a message that looks like this: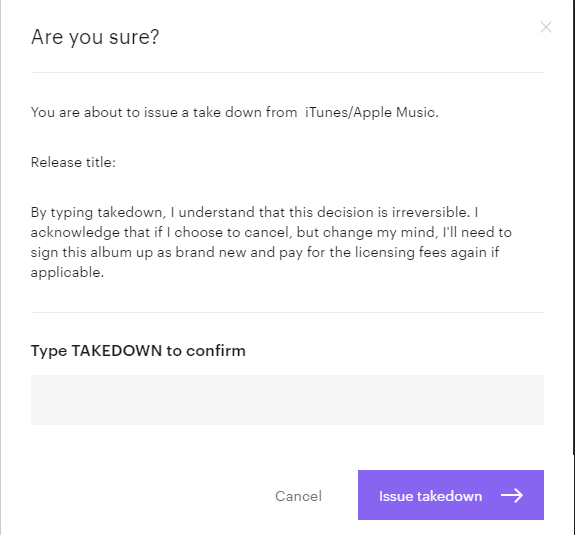 Type Takedown in the Box, then click Issue Takedown
Important! Read the message in the text box carefully! If you need to redistribute your release, you will need to sign it up as new and get a new UPC!
Your release will move to "Takedowns" on the distribution tab. Keep in mind it can take up to 30 days for your release to be removed from the stores you selected.
Running into trouble? Check out the Cancellation FAQ for all your troubleshooting needs