Soundrop distributes your music to Facebook (which includes Instagram Stories and Reels,) TikTok, and Snapchat!

For information about how these music distribution services work, check out our What is Facebook / Instagram Audio Fingerprinting article, Distributing your music to TikTok and remember that only Automated Claiming eligible content that follows Facebook's Community Standards and Community Guidelines can be delivered.
Here are the three steps you can take to get your content sent there successfully:
Step 1: Make sure that the tracks you are looking to opt-in for social media sites are eligible according to the guidelines in the Automated Claiming article.
Step 2a:

For a new release:

Check the Automated Claiming box during the signup process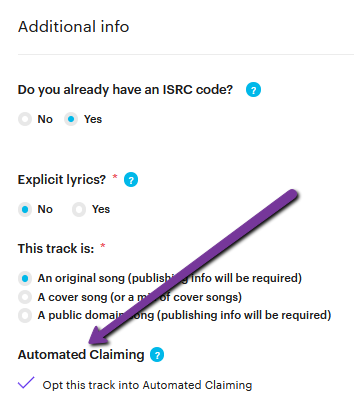 Step 2b:

For active releases:

Mark all tracks as eligible for 'Automated Claiming' by checking the box on the 'Tracks' section of the releases' overview page:

Step 3a:

For new releases:

On the Distribution tab, click the blue 'Distribute Now' button and fill out the remaining distribution settings info. Make sure you check the boxes for social media sites you'd like your music delivered to before locking the release for review and approval by hitting "send".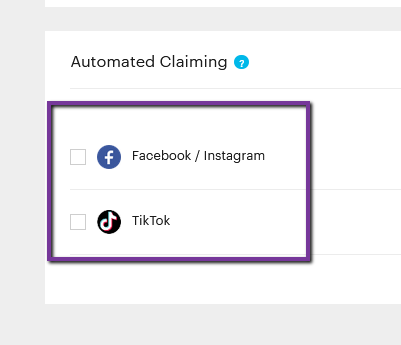 Step 3b:

For active releases:

In the Distribution tab for your actively distributed release, click the 'Send to More' option and check the boxes for social media sites you'd like your music to be delivered to. Our review team will confirm the content as automated claiming eligible and approve delivery.