We often get asked how long it takes for a release to appear on our partner sites.
Read this article to find out!
Delivery Timeline
You've done it! You've signed up the perfect release, filled out which stores to send to, and have clicked "Distribute". What happens now?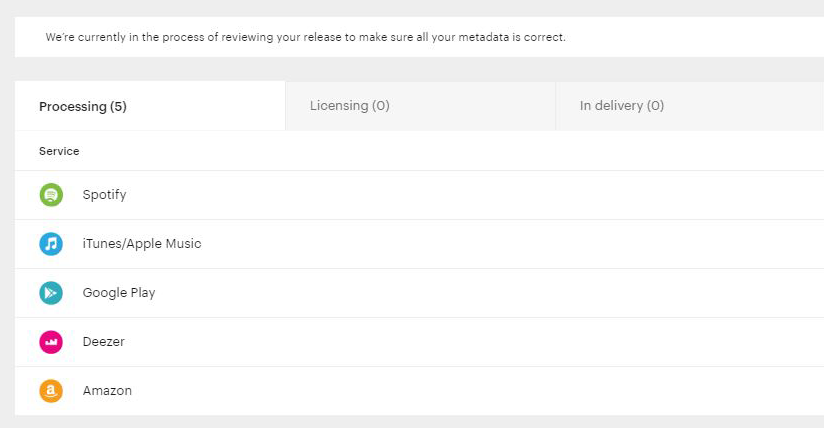 After submitting your release, it automatically enters our content approval queue. 
It usually takes us 5 - 7 business days for our content approval team to look at your release. They will either: 
A) email you and ask you to fix some bits that need to be changed.
B) pass your release onto licensing / delivery.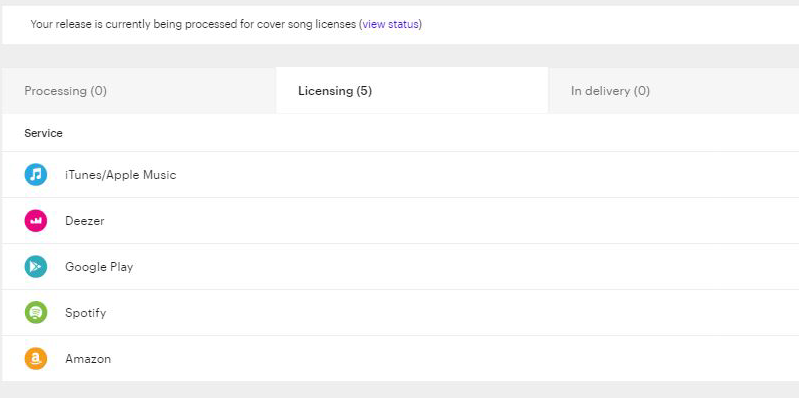 While cover song licensing can take 2-3 weeks to complete, well-known compositions typically clear in less time. Once cleared, we'll create a package of metadata and files to send to our partners and begin delivery.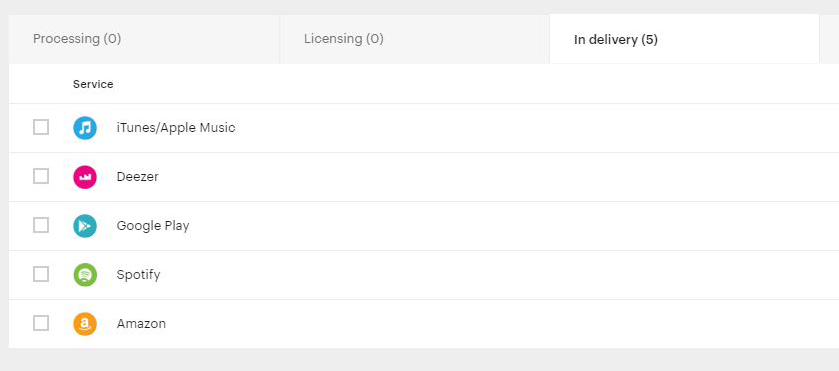 Lastly, once delivered it typically only takes 1-3 days for content to appear on YouTube Music, Deezer, Spotify, Amazon and iTunes / Apple Music.

Soundrop will search those sites for 72 hours after delivery and look for links to your music. If we find them, we'll add links inside your account and email them to you! If we don't find a link it doesn't mean that your release isn't on that store. The best way to check is to search for yourself.
Missing partner link
If it's been over a week and the project still isn't showing up on the stores, we will need to queue up re-delivery, here's how:
Log into your account at app.soundrop.com
Click "My Music" and then select your release

   

If the store/partner is in the "In Delivery" or "Live" tab, you can queue it for redelivery by hovering over the partner line and clicking the "Actions" dropdown. 


Click "Update Metadata only" (if you've made any changes to the release's metadata, those will be delivered through this action)
In the dialog window type "Update" in the text field and click the blue "Send Updates" button



 
How long does it take?
When we add a new music store, we deliver the whole Soundrop catalog that has opted in for Auto Distro. It can anywhere from 4-8 weeks for the new partner to ingest such a large amount of content, so please be patient while you wait for your releases to appear on the new store.