Want to set up a Spotify Pre-Save for your new album? We and our friends at Show.co can help with that!
Show.co is a powerful promotional tool that's free to use for Soundrop users and can create a single-page site where you may promote your new release. Click here for more information and instructions on setting up an account.
Once logged in, click "New Campaign" and select "Spotify Pre-Save".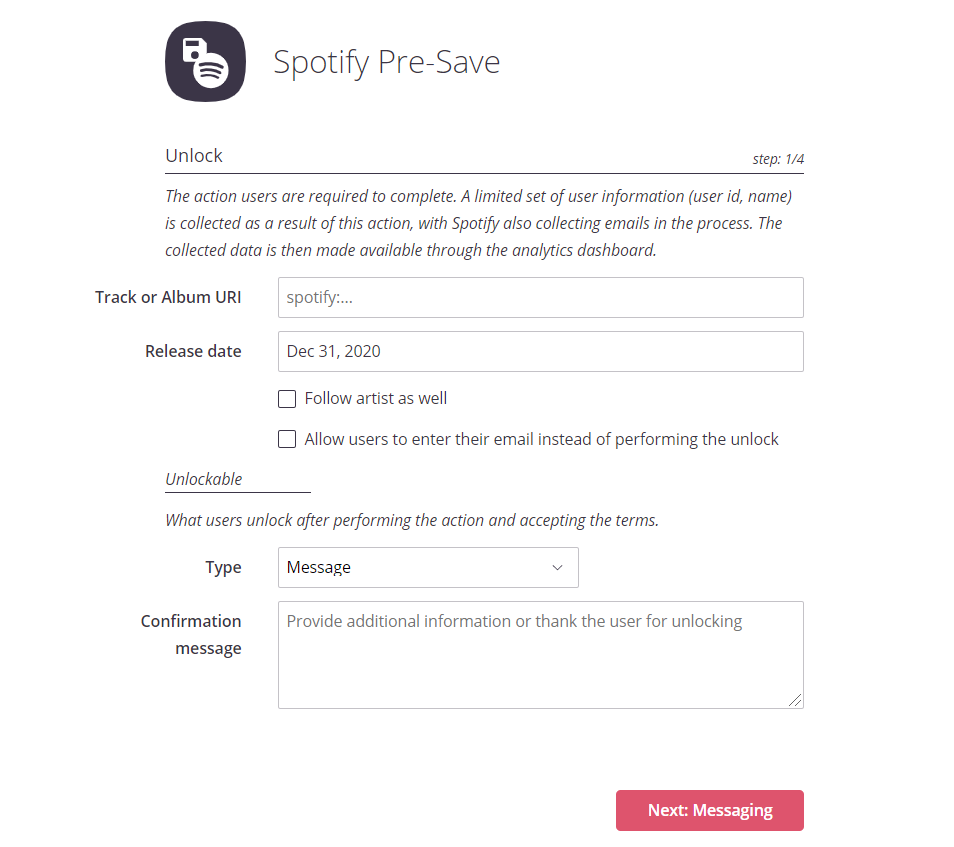 Running a pre-save campaign requires the Spotify URI for your release. Here's another article that explains how to obtain the Spotify URI for your release or you can click here to submit a request!
Please note: in order for a pre-save to work, your release must have been delivered for more than 48 hours and it also must have a future release date. Pre-saves are like pre-orders, but for streaming services. Users will save your album in their library and the album will become available on its release date.
Once you've put in the correct URI and release date, you'll see a green "Saved" display next to the Messaging button.
There are two types of "unlockables" that your fans could receive for pre-saving.

1) Message: this displays whatever message you'd like. You could thank them for saving. tell them a story, or share a joke. The sky's the limit!
2) Redirect to URL: you could redirect your fans to a different page (like a private SoundCloud stream of the new album, a live video, your blog, your favorite PrequelMeme)
Once complete, you'll move to the next page: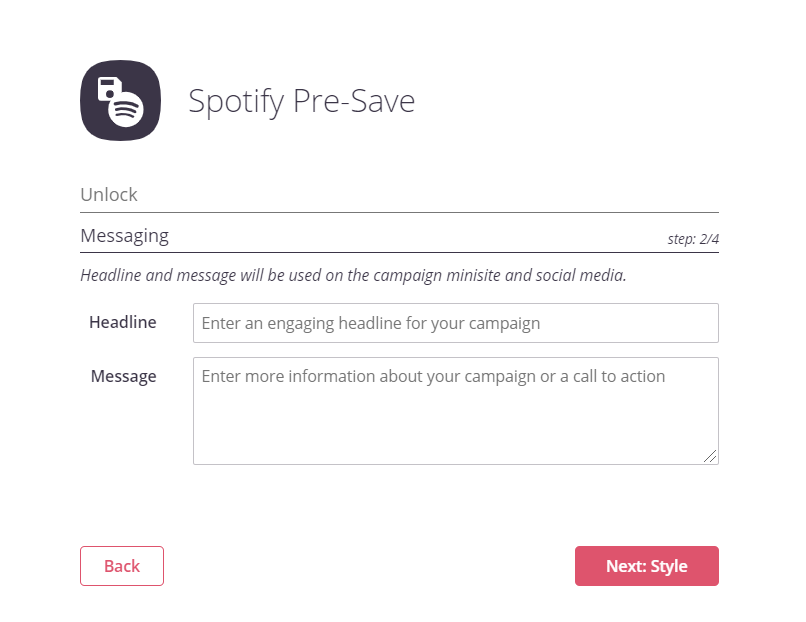 This is what will be displayed on the promo page before your fans pre-save.
After you write the perfect message, click "Next: Style" and you'll be able to add an image that will sit behind that text.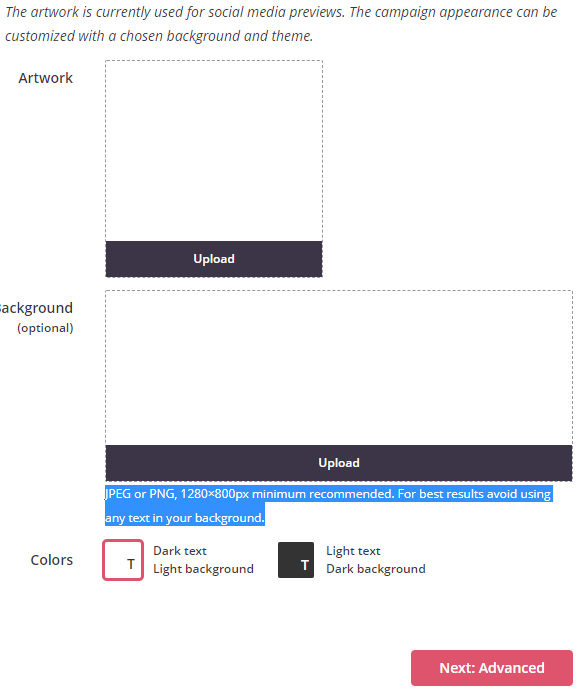 The first piece of art uploaded will serve as a smaller image for sharing on social media. Background is what actually displays on the campaign page. For optimal background excellence, please try to stick to the following specs:
JPEG or PNG, 1280×800px minimum recommended. For best results avoid using any text in your background.
Select dark or light text and click "Next: Advanced" to wrap things up!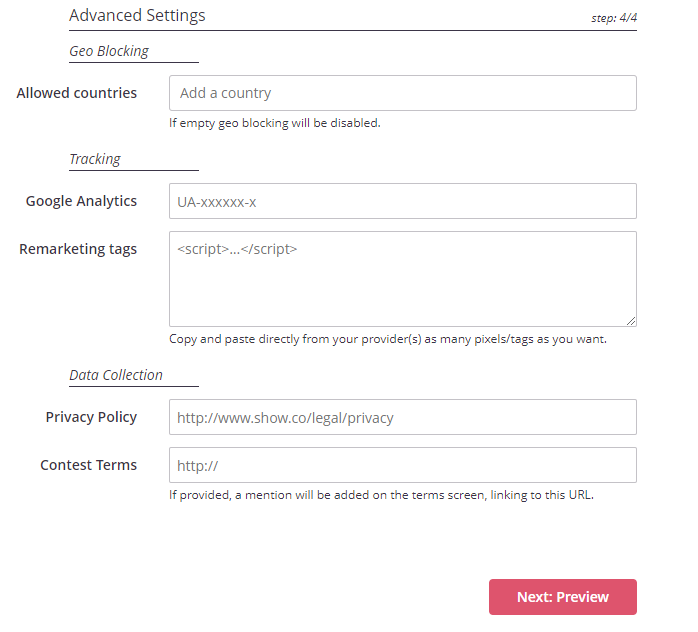 Here you may restrict territories, add Google analytics, and add your company's own privacy policy / contest terms (if doing a give-away).
That's it! Preview it and if you like it, publish and share it with your fans!
If you run into any snags along the way, there is a chat widget on Show.co's site that will either connect you to a real human or will pass along your request as an email.