As a Soundrop client, you gain free access to Show.co's powerful tools for audience growth and engagement.
With Show.co, you can quickly create an attractive landing page or socially-optimized widget that leads your fans to take a specific action in exchange for… almost anything you can dream up: exclusive videos, tracks or playlists, giveaways, backstage hangouts, private cooking lessons, anything.
Show.co offers sophisticated tools that are simple to use, helping you build an audience and own your data with these campaign types:
Offer Spotify pre-saves*
Drive streams on Spotify and Soundcloud
Premiere a video
Build your Spotify* and YouTube following
Grow an email list
Run contests and exclusive giveaways
And more...
*Anytime your fans pre-save or add your music on Spotify using show.co, you get their email address to add to your database!
To get started, log into your Soundrop account and click on "Free Marketing Tools" under Resources. If you go directly to Show.co and create an account, you will need to message their support team for access to the free campaigns as a Soundrop-verified user.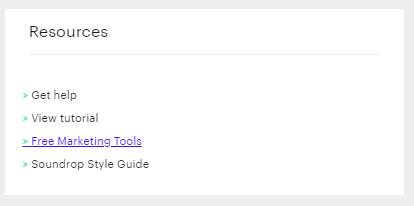 From there, you'll be directed to Show.co's landing page: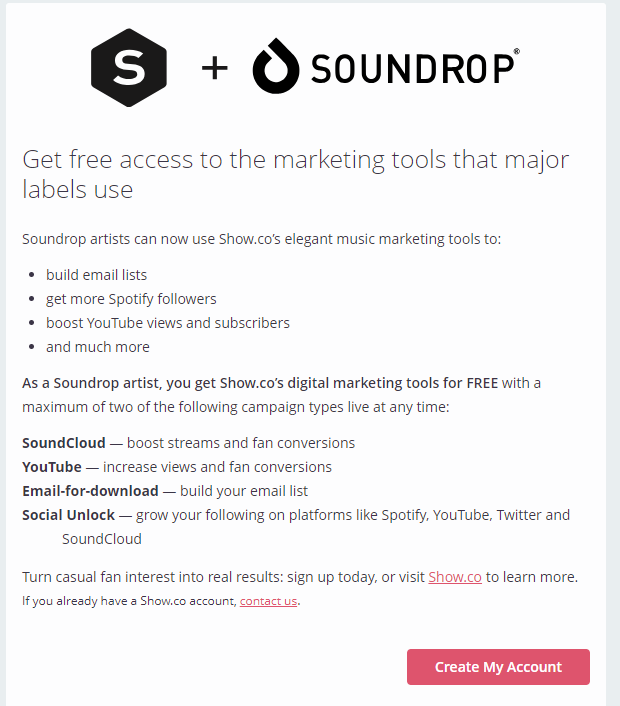 After creating an account, you'll be able to start a campaign. Each Soundrop user may run up to 2 campaigns at the same time.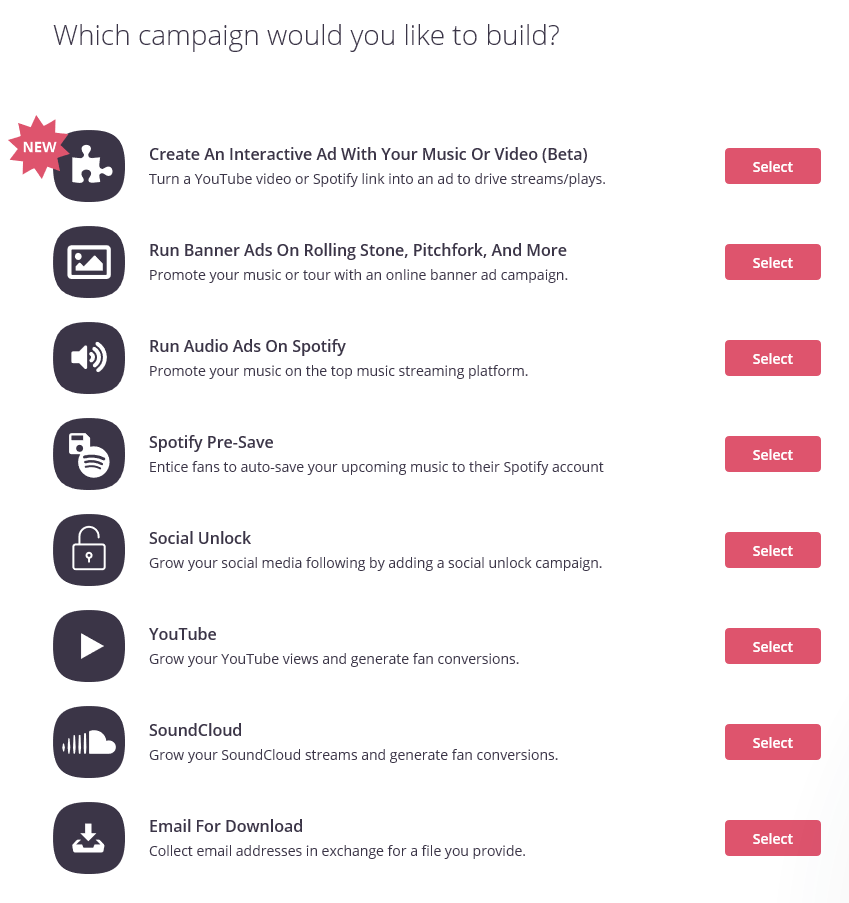 We're particularly fond of Social Unlock, where you can create a call to action and in exchange for your fans performing a certain task (follow or pre-save on Spotify for example) they will receive something new or exclusive from you! More information on the Social Unlock feature is available here.
Log in and give it a shot!