Here at Soundrop we're excited to add new music distribution services to deliver your tracks more widely than ever! Do you want your entire catalog sent to those platforms automatically as soon as possible? You can do just that by activating the Auto Distro tool! This makes sure all your releases are among the first ones delivered to the new site without you needing to take any action. Here are the steps to activating your account for Auto Distro:
Log into your account and click on "Account settings" on the left-hand side

Click on "Distribution defaults" and select "Yes" to Auto Distro

Click "Save" to make sure your defaults are set!

When we announce a new music store for distribution, you'll have until a specific opt-in date to select

"Yes" for Auto Distro.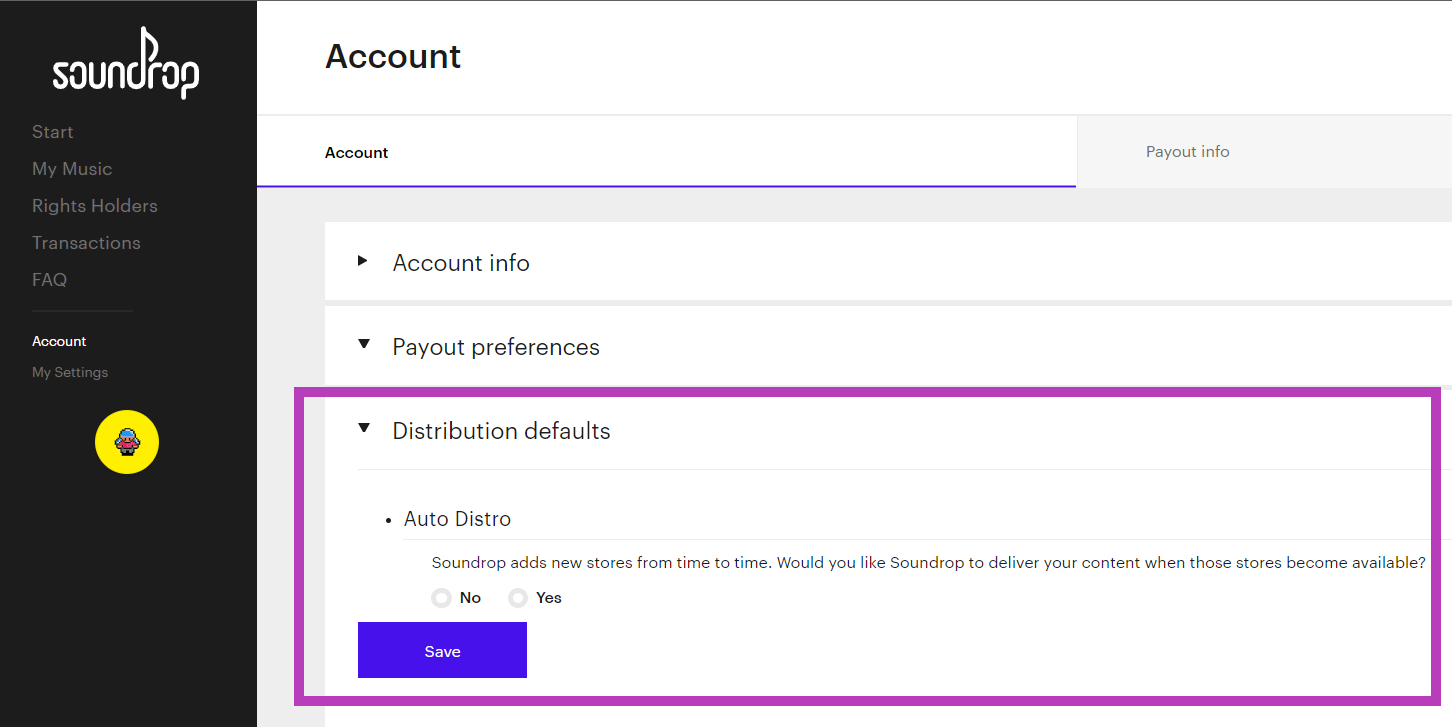 On that date, Soundrop will automatically send every live release in your account to the new store! This way you can rest well knowing your Soundrop account's entire active catalog will be available on the newly added platform. Furthermore, by taking these steps now, you'll avoid having to manually send each project to that new store.

Remember that this is for your whole account! If you have releases you DON'T want opted into future stores, then don't select this option. You will still be able to opt your releases into new stores individually by going to your "My Music" page, selecting the distribution tab, and clicking the "Send to More" button.
How long does it take?
When we add a new music store, we deliver the whole Soundrop catalog that has opted in for Auto Distro. It can anywhere from 4-8 weeks for the new partner to ingest such a large amount of content, so please be patient while you wait for your releases to appear on the new store.