One of the core features of Soundrop is the ability to pay multiple collaborators on the music you distribute through us. No limits, no membership fees, no-nonsense. If your collaborators don't yet have accounts with us, we'll set them up and email them invites.
In order to set up a revenue split with us, we'll just need the account holder that signed up the release to send us the following information:
Account Holder's Email Address
Album Title & UPC (you may find the UPC under the "Assets" section of your account)
Track Title(s) (if the split is related to specific tracks instead of the entire album)
Collaborator Name / Email Address / Revenue Percentage
To send this to us, click submit a request. You may then enter the information in each of their respective fields. If you have particularly complicated revenue splits for a larger album and would rather send us a spreadsheet you'll find a button at the bottom to include an attachment.
Here's a simple example: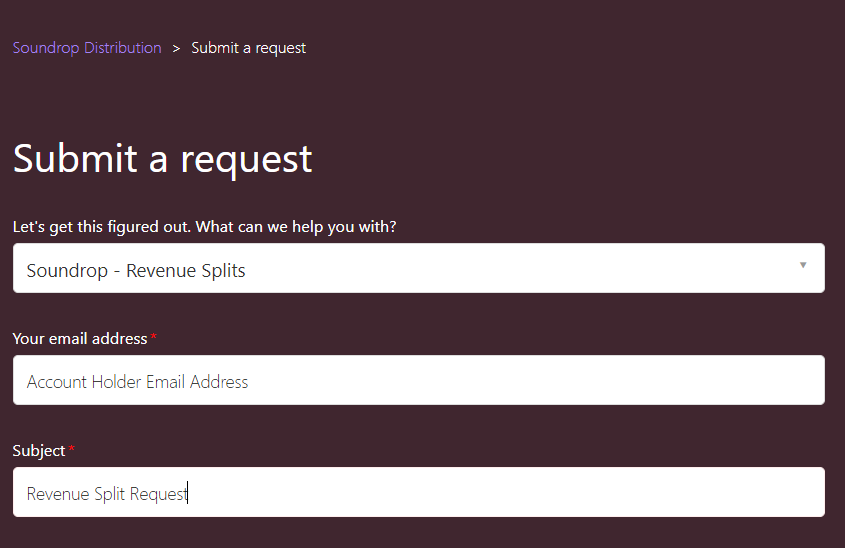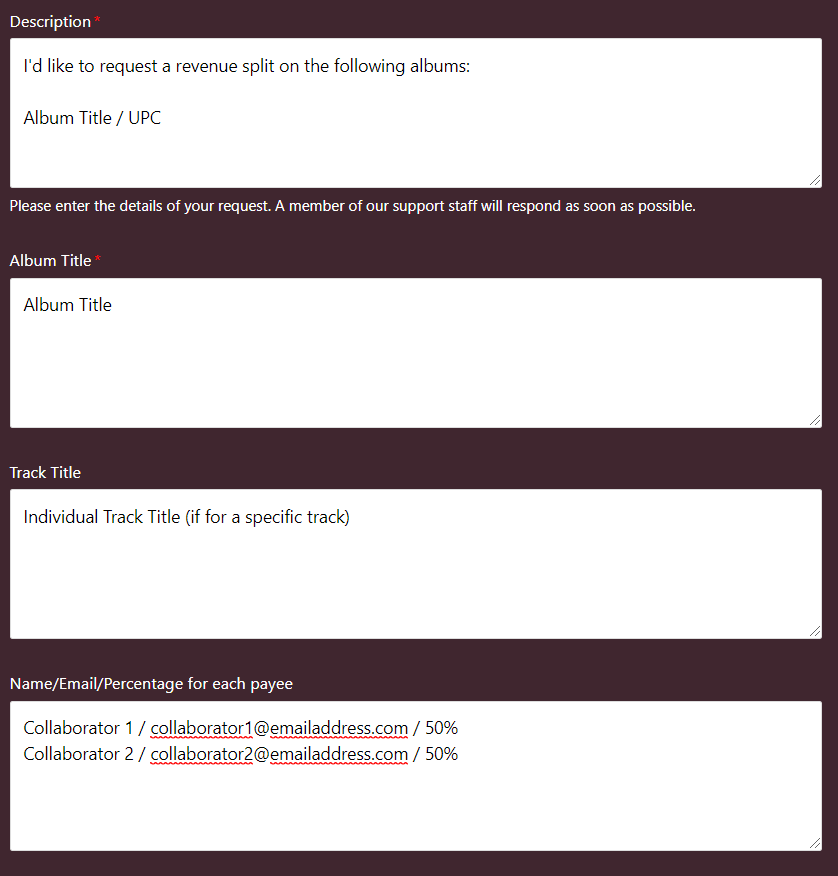 Once we receive it, we'll get it set up and applied within the following 1-3 days!
Hey! Wanna send some of your revenue from Soundrop to charity? Here's how: Feeling Charitable? How to Set Up Revenue Splits to Benefit Charity