One of the core features of Soundrop is the ability to pay multiple collaborators on the music you distribute through us. No limits, no membership fees, no-nonsense. If your collaborators don't yet have accounts with us, we'll set them up and email them invites.
In order to set up a revenue split for a release, all you'll need to submit is the following information for each track: Collaborator Name / Email Address / Revenue Percentage. Each track's revenue split needs to equal 100%. This means you'll have to add each collaborator's name, address, and percentage to the revenue split (including your own) so that our system can account for every cent!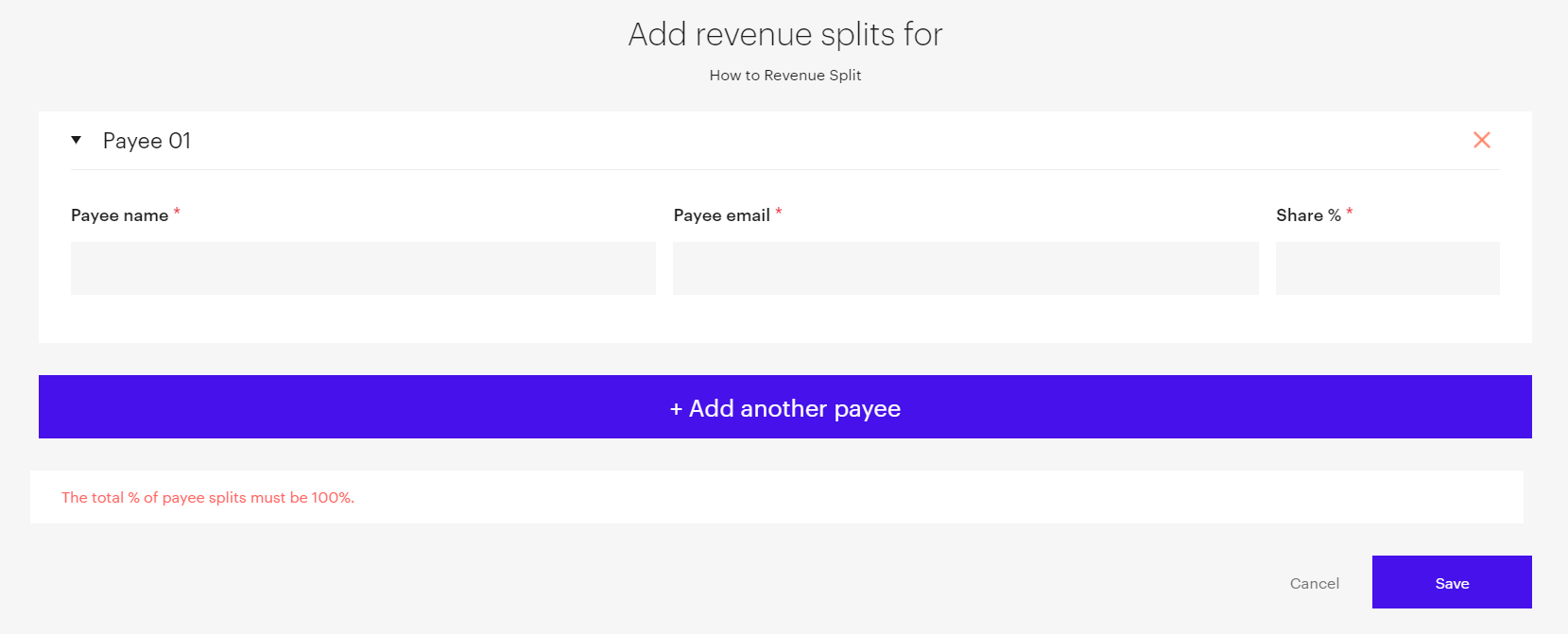 For new releases, you can upload that information in the 04 Revenue splits section.

Make sure that you provide the correct name and email address of your collaborators' Soundrop accounts.

By saving the project to your account, those revenue splits will be submitted to us for review and the status will be yellow.

Once the revenue split is approved and active, the status will update to green.

Should the information you provide be rejected (or if we need more info) then the requested revenue split will be rejected and the status will change to red.

Making Revenue changes to an existing release
Here are the steps to make changes to the revenue splits on an already created release:
Click "Revenue Splits" in the left navigation and find the track(s) you want to modify
Click "View/Edit" next to the track(s) you want to modify
Make any changes as detailed above
Click Save
Hey! Wanna send some of your revenue from Soundrop to charity? Here's how: Feeling Charitable? How to Set Up Revenue Splits to Benefit Charity