If you've received an email from our inspectors letting you know that they've encountered something that needs to be fixed before your release can be approved, that's okay! Click "Fix Issue" at the bottom of that email, or locate your album inside your account under assets. Once you're on your album overview, click the red button in the upper right that says "Inspection failed: view issues"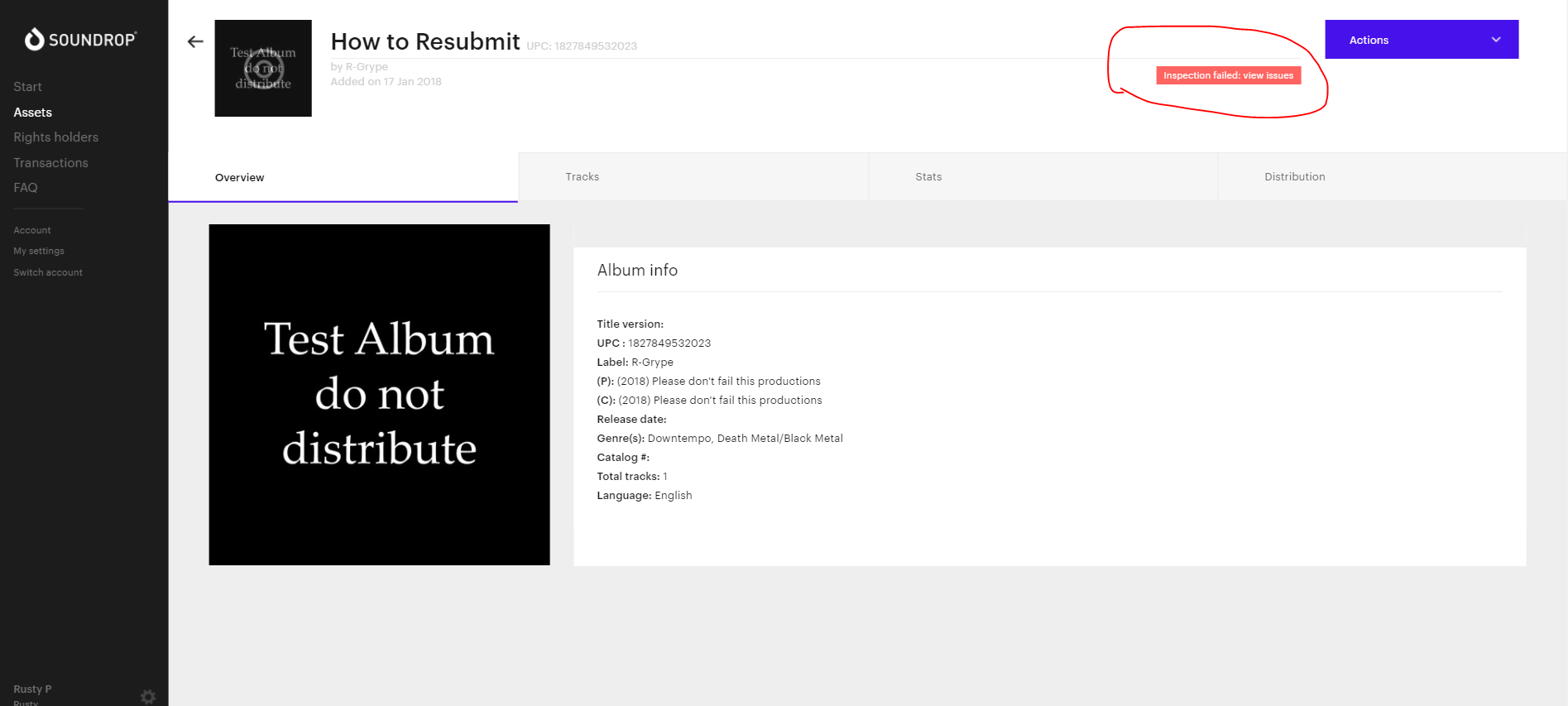 This will pull up what information our inspectors noticed that's holding up the approval process.
If you have any questions or would like clarification on what your message means, check our help center or click "Submit a Request" in the top right of our help center and we'll be happy to clarify!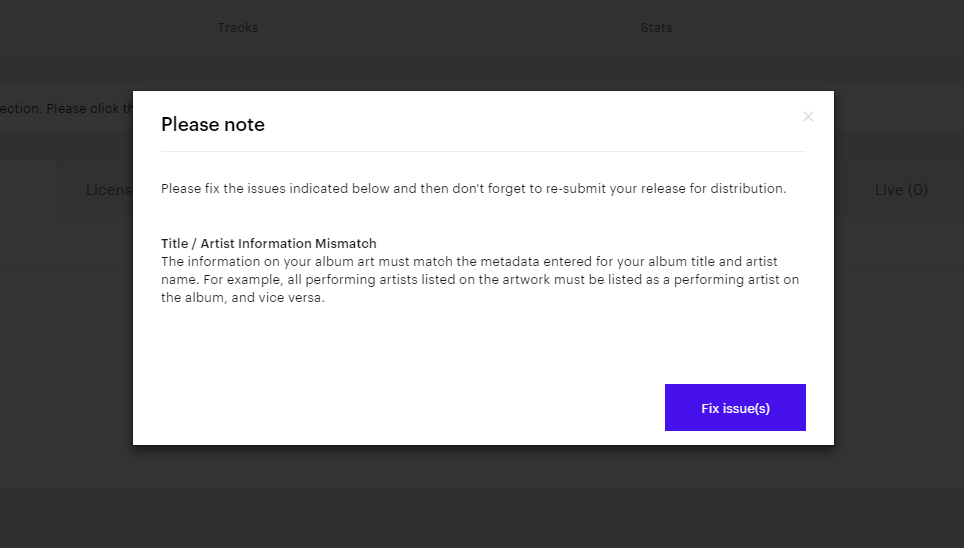 Clicking "Fix issue(s)" will open up the release to be edited.  Once you've made all necessary changes, click the "Review & Save" tab, or click next in the bottom right corner until you reach it. Review everything one last time, and if everything looks right click "Approve". Then click the button "All issues fixed - resubmit release" and your release will go back into our inspection queue to be checked by our inspectors again.